There are many benefits to buying foundation this way. I've used Revlon ColorStay for a good 4 years now. It's something I go back to and now, always have in my collection. It offers great coverage, doesn't break me out and wears well.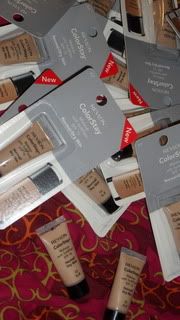 I buy in bulk...
I have oily skin, but find the Normal/Dry skin formulation works best for me. It seems to offer slightly less coverage but the Oily/Combo skin formulation seems to look a little more cakey on me unless I slap on a ton of moisturiser and use my fingers to apply it. Occasionally, I'll combine the two and use the Oily/Combo foundation on my T-zone and the Normal/Dry on the rest of my face.
Sample Tube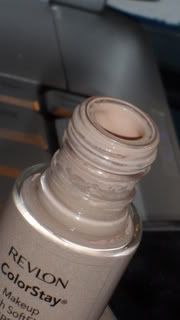 Regular messy bottle
These tubes are 5ml samples and when purchased (I buy them from eBay) come in sets of 6 so equals a full size 30ml bottle you'd normally pay
£
11.99 for. I pay
£3.99 +
£1.99 P&P. Essentially half price to get the same amount of product but:
* No dealing with the messy pumpless (why haven't they changed this yet?!) bottle. These samples come in squeeze tubes.
* More hygenic.
* Foundation won't dry out quickly or go off before you use it up.
* Easy to pop into your makeup bag - perfect for travel.
* You get all the product out instead of wasting about 10% of it.
* CHEAPER!
I don't know if there are opportunities like this for other foundations but it's certainly worth checking out. If you use ColorStay too, have a quick look on eBay. Hope this helps someone!