I called my local MAC counter last Thursday morning and asked them to reserve a few things for me. I finally picked them up today! I'm really pleased with what I decided on and proud I didn't allow myself to go overboard.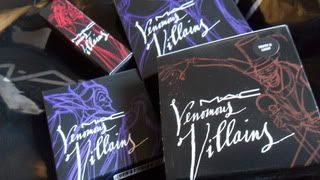 I picked up: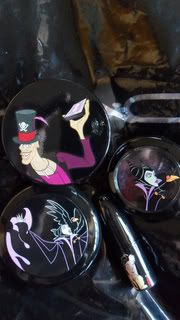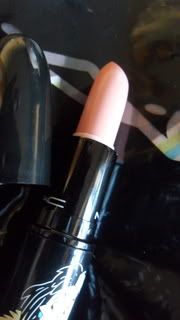 Cruella: Innocence, Beware! lipstick (
£13)
which is described as a light yellow pink. It's a flattering nude shade which I think would be great on most skin tones. It's a cremesheen lipstick so is moisturising but I don't anticipate it to be particularly long lasting. However, the finish isn't as opaque as cremesheens usually are. Feels more like a lustre.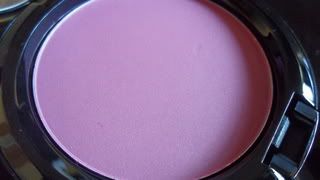 Maleficent: My Dark Magic mineralize eyeshadow duo (
£16)
, described as a deep pink with pink pearl and a deep plum with purple pearl. I've never had or used a mineralized shadow before so I'm pretty excited about this one! I also bought Briar Rose beauty powder (
£20.50)
- a soft violet pink with pearl.
Dr. Facilier: Truth & Light magically cool liquid powder (
£23)
which MAC describes as a sheer shimmer that reflects silver and pink. Really loved the sound of this product so I hope it lives up to its description!
First impressions are good. Like many, I'm not the biggest fan of the packaging but think the worst of the bunch were the eyeshadows and I wasn't overly excited about those so didn't get any.
L-R: Truth & Light (didn't show up at all!), Innocence, Beware!, Briar Rose, My Dark Magic
Really looking forward to giving everything a proper go! Did you get anything from this collection? Are there any winners I completely missed out on? My local counter still has a few bits in stock!
Look mummeh (I have a posh cat), I went shopping.

Check out what Jackie did
, you'll get a chuckle out of it!