There are a few things I've been using religiously this month. A few are past loves, a few are products I didn't think too much of when I first bought them and have found new uses for and some are products I've bought recently that have had a lot of use.
First up is a product I bought nearly a year ago and didn't really like. It was decent but wasn't something I reached for very often. e.l.f HD powder from their studio line. I use this to set my under eye concealer and find it does an absolutely fantastic job of that! I like using my Revlon contour crease brush for this. It's a little messy to use because of the square lid and round screw top but at a fiver, you can't complain much and if I'm using this to set under my eyes, it'll last forever.
Next is a product I received in a swap a while back. I've been using this a lot lately as the shades are very autumnal and we all know I love a good purple. It's the Wet n Wild ColorIcon palette in Lust. Gorgeous shades, incredible pigmentation. If you can get your hands on this I really recommend you do! I hear fantastic things about the ColorIcon shadows and am hoping to get a few more. If anyone on the other side of the pond is interested in doing a swap please get in touch! I'm guessing (and hoping) I'll be done with P5P by the end of November and the UK has a lot of awesome products available. Sleek and Barry M being the main brands and MeMeMe is one coming up in popularity.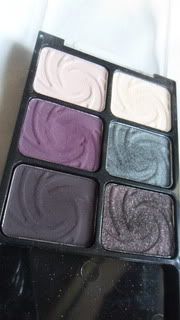 M.A.C's Studio Finish concealer has been a staple of mine for a couple years now. It offers great coverage without looking cakey and the colour match is perfect. I have this concealer in NC20 and NW20 - NC I use for blemishes and NW I use under my eyes. I use this by applying with my fingers and patting in to blend.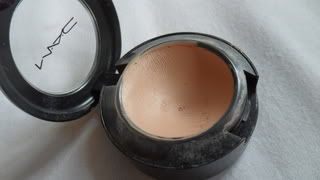 M.A.C eyeshadow in Humid is another one I've been going to quite a lot lately. One of my Project 5 Pan items is a neutral Biotherm duo which is lovely on it's own but sometimes it's nice just to add a pop of colour and I love green on my eyes. I have small green patches dotted around my iris and this really brings them out.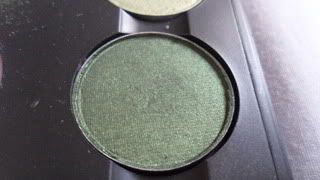 I bought a Models Own blending brush in a set back when they had their 50% off sale. The size of this brush is perfect for my eyes. I have hooded eyelids and not much lid space so find that it's difficult to create definition in my crease while blending out well and not too far up for a daytime look. This brush is an ideal size for that. It's soft and washes well too. I've not noticed any shedding.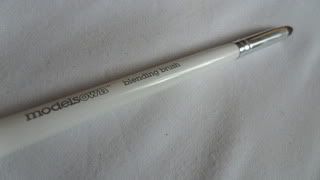 Last up is No7 Stay Perfect nail polish in Totally Teal. It's the most perfect creamy petrol blue colour. I usually change my nail polish up every couple of days because I get bored, but I find myself reapplying this one day after day! It also looks fantastic with gold glitter over the top. I have one of these polishes included in my giveaway! If you haven't entered, you can do so
here
.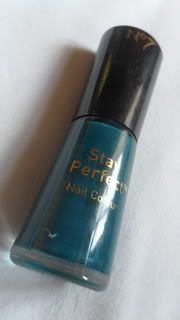 What are your October favourites? Have you used any of these products? Share!