I love these petrol blue colours. A bit of a dark turquoise.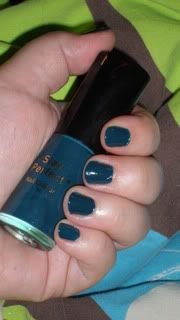 I've cut my nails right down recently. For some reason, they're not as healthy as they used to be and are starting to split and flake again. Not cool! Any advice?
I actually quite like them a bit shorter but they make my hands look that little bit more chubby!