Just a quick post today! I'm about to head out the door for a Sunday lunch at John's mum's house. Nice and relaxing - I need it! I've worked 6 days this week and am absolutely wrung out.
I received this palette for my birthday and really love it! I'm not overly keen on the glittery shadows though - none of the glitter actually adheres to the lid which is so irritating! Not only because you don't get the effect you want but because it ends up all over the rest of your face. I've yet to find an eyeshadow that doesn't do this.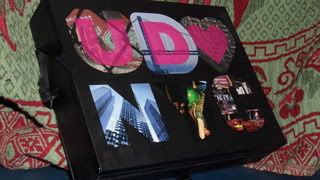 What do you think? Do you love it as much as I do?