Who else picked up the Sparkle palette today? I didn't cheat (technically) on P5P - John bought this for me! It's really pretty and I'll be wearing it tomorrow to see how well the sparkles last!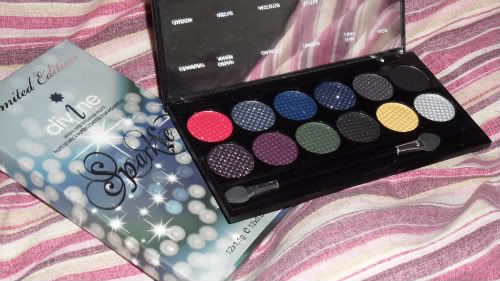 First impressions - I really, really love Twinkle. Swatched, Illusion and Festive look more or less identical. Perhaps it's my light. Gold Ribbon and Tinsel look quite out of place despite Noir being the only matte shade. Overall it's a lovely palette and for the price, another great addition to my collection! I'm happy to own it.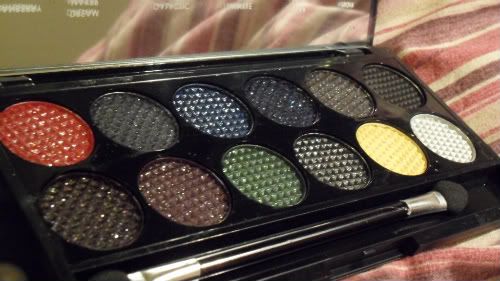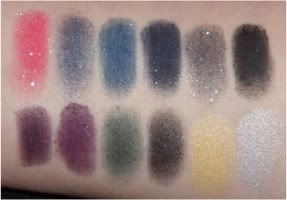 L-R:
Cranberry, Dream Maker, Galactic, Twinkle, Star Light, Noir
Illusion, Festive, Mistletoe, Glitz & Glamour, Gold Ribbon, Tinsel
What do you think? Will you be picking this up? I also had John buy one to give away! Isn't he lovely?
Update: Applied, there's next to no glitter. Most, if not all of it falls off when you blend it out. There is a pretty iridescence to the shadows though.