I haven't ever brought anything home from the Karma range at Lush, despite it being their most popular scent. How stupid do I feel now huh?


What Lush say:

"Our signature in bubbles.

Our signature fragrance for bath-time: oranges and multi-layered spices. Karma is a fragrance that keeps on giving. Each time you catch a whiff of its layered fragrance you notice yet another thread in its multi-stranded personality.
Trippy Karma fragrance.
Karma bubble bar was created so that customers could enjoy a hot bubble bath with our signature fragrance.
Pine oil
Aromatherapists use it to clear the mind and for its cleansing and antiseptic qualities.
Elemi oil
Elemi oil is used throughout our range of Karma products for its unique aroma and skin conditioning properties."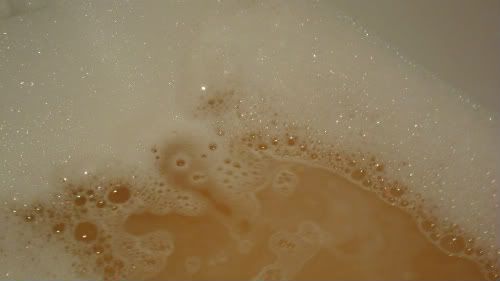 Karma is fantastic for those who enjoy clean, sweet citrus scents. This bubble bar is moisturising, smells absolutely gorgeous and creates a mountain of bubbles!

Strangely enough I really enjoy the patchouli scent and combined with the orange and pine, it comes out clean and slightly masculine. Karma bubble bar is yet another one of those Lush products that permeates throughout your entire house so it's fantastic when you can't be bothered to do the dishes.

I'll for sure, be repurchasing. It's an uplifting product that softly cuddles you in the bath and leaves your skin soft and fragrant. Adding the perfume to my wishlist too!