Quite a few weeks ago, I was lucky enough to win a
£25 voucher for beautybay.com. I'd been eyeing up the RMK Cleansing Oil and some RMK palettes and had intended to save up a bit of dolla and get the lot in one go. Failing miserably, I settled on my original intention - Mario Badescu skincare.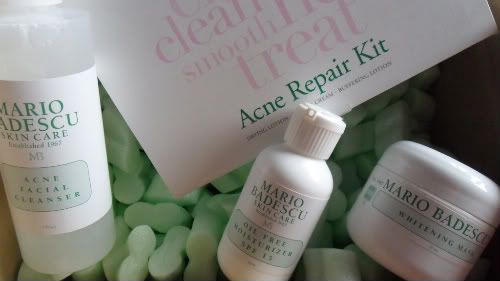 I placed my order late Thursday night and to my surprise, found a well packaged box on my bed when I woke up this morning! I was expecting it to arrive Monday or Tuesday! Service - top notch peeps. I was informed of the process the whole time. I instantly received an order confirmation email and a despatch email the following day.
I purchased the Acne Repair Kit at
£33.95 - which includes their infamous Drying Lotion, Drying Cream and Buffering Lotion, Acne Facial Cleanser at
£12.50, Oil Free Moisturizer SPF 15 at
£18.75 and the Whitening Mask at
£20.50. The
£25 off really helped!
Over the next few weeks, I'll be using these products religiously and documenting my progress weekly. I'll start this on Monday morning and will post "Before" photos.
Breakdown of each product (from beautybay.com):
Please click the thumbnail to see ingredients.
Acne Facial Cleanser: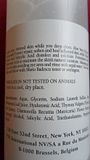 "
Mario Badescu Acne Facial Cleanser (177ml) will prevent and heal existing acne with this exfoliating and deep cleansing wash.
Formulated with acne-fighting Salicylic Acid.
Contains Aloe Vera and Chamomile, natural ingredients that calm and soothe acne inflamed skin.
For best results follow with our Special Cucumber Lotion or recommended astringent.
Suitable for combination and oily skins.
Acne Repair Kit:
"Mario Badescu Acne Repair Kit contains everything you need to keep oily and acne prone skin looking clean, clear and healthy.
Kit Contains:
Our world famous Drying Lotion (1oz.) clears up whiteheads overnight.
Drying Cream (0.5 oz.) which is an effective treatment to dry up small under-surface blemishes.
Buffering Lotion (1 oz.) helps to fight acne before it starts.
Suitable for all skin types."
Drying Lotion Ingredients: Isopropryl Alcohol, Aqua, Calamine, Camphor, Calloidal Sulfur, Salicylic Acid, Glycerin, Talc, Zinc Oxide, (CI77947), Titanium Dioxide, (CI77891).

Buffering Lotion Ingredients: Aqua, Isopropryl Alcohol, Sodium Sulfate, Zinc Oxide, Hydrolyzed Serum Protein, Hydrolyzed Yeast Protein, Pyridoxine, Niacinamide, Panthenol, Propylene Glycol, Allantoin, Biotin.

Drying Cream Ingredients: Aqua, Aloe Barbadensis Leaf Juice, Beeswax (Cera Alba), Citrus Medica Limonum (Lemon) Fruit Extract, Colloidal Sulfur, Mineral Oil (Paraffinum Liquidum), Ethylhexyl Palmitate, Ichthammol, Polysorbate-80, Polyglycerylmethacrylate, Propylene Glycol, Zinc Oxide (Ci77947), Titanium Dioxide (Ci77891).

Whitening Mask:
"
Mario Badescu Whitening Mask (60ml) is a hydrating mask that will help brighten uneven skin tones and gently reduce the look of old acne scars and discolorations from the sun.
Skin lightening, natural ingredients like Kojic Acid, Licorice and Mulberry make this mask gentle for all skin types.
Contains no Alpha Hydroxy Acids making it safe for acne erupted skin.
Suitable for all skin types."
Oil Free Moisturizer SPF 15: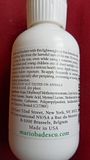 "Mario Badescu Oil Free Moisturizer SPF15 is a simple, fragrance free, lightweight daily moisture for oily and problem skin.
Non-clogging and ultra absorbent.
It also has the added benefits of daily sun protection to keep scarring and discoloration to a minimum.
Suitable for oily, combination and sensitive skin types."
So wish me luck! I've heard such fantastic things about Mario Badescu products and can't wait to see whether they'll help me as much as they've helped others.
Have you tried anything from Mario Badescu? How did you find their products?