I've been afraid of a red lip for as long as I can remember. So this is what I put on today...
It of course all wore off by the time I got to work...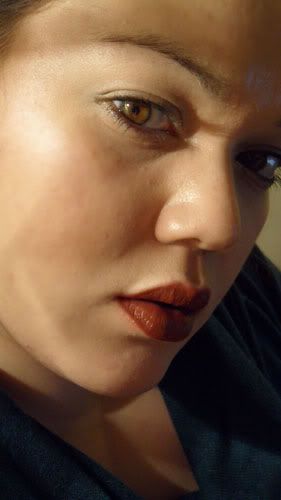 Base: Revlon ColorStay Foundation in Buff, MAC Studio Finish Concealer, e.l.f. HD Powder to set, MAC Blonde MSF as blush/highlight.
Eyes: L'Oreal Voluminous Mascara, Urban Decay Primer Potion to even out eyelids.
Lips: Natural Collection lipliner in Cinnamon, Stila lipstick in Anna.