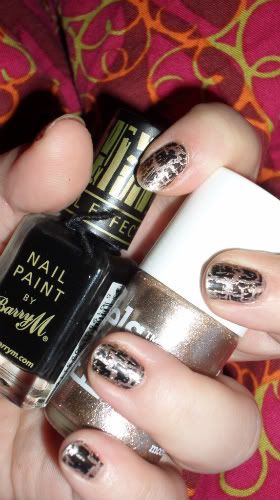 I got to play around a little more with Nail Effects and coupled it with Models Own Champagne. I'm glad this didn't sell in my blog sale!
Mimi update:
Growing for sure. We're getting her spayed soon. She and Reggie get on so well now, they even curl up and sleep together. She gets jealous when I'm making a fuss of Reggie and comes and sits in my lap.
Silly as ever: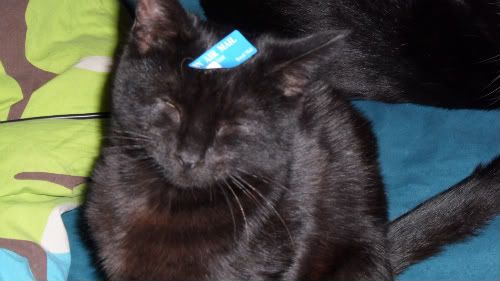 Special Delivery...
I didn't stick that on her, we came home and she was trying to get it off her head!