I picked up a few brushes today as well as an adorable pair of earrings and Grease Lightning from Lush.
Serious breakout going on in the chin area and I'd given the last of my beloved Grease Lightning to John's little brother to try out so I layered on the slap and headed out to buy some more. I really do feel this works. Within one day my blemishes are significantly reduced in size and day two leaves a colourless bump on my skin - much easier to conceal than a huge red beast.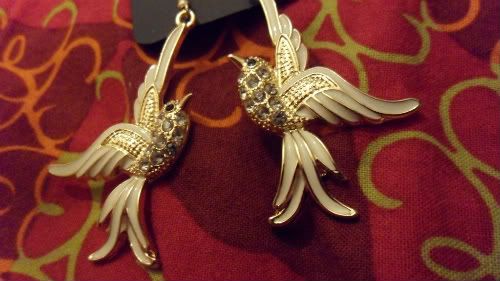 The earrings...are lovely. I like cute little things like this. On top of that, they were cheeeap! A couple quid at Primark. They have a ton of statement jewellery in at the moment so go and have a look, fill your basket and play dress up when you get home!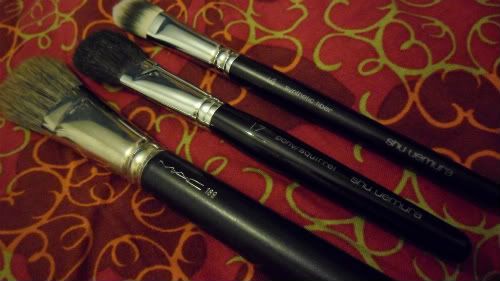 These two Shu Uemura brushes are lovely and soft. The number 14 (synthetic) brush is like many Shu brushes; multi purpose. It's described as being a foundation brush. It's a little small for me as a foundation brush but is the perfect size for concealing large areas or getting into the little nooks and crannies of your face with foundation. The number 17 (pony/squirrel hair) brush is the perfect brush for highlighting. It distributes product beautifully and diffuses it for a natural glow. I haven't used it for any cream products yet but I'm sure I'll get round to it.
The MAC 189 is a large foundation brush with synthetic fibers. I have the 190 and it's too small for me. I like a quick application and this allows me to do that. Flawlessly. As you'd expect, it's soft and perfectly formed for both powder and cream/liquid application. I'm really looking forward to using this more.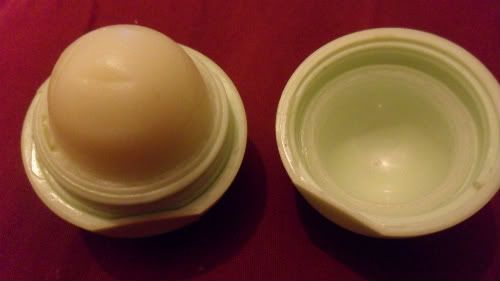 The eos lip balm that I got sent in my swap - in love! Couldn't have come at a more perfect time either as I've just lost my Lush lip balm and my Lizzy Arden 8 Hour Cream is a little heavy considering the humidity at the moment.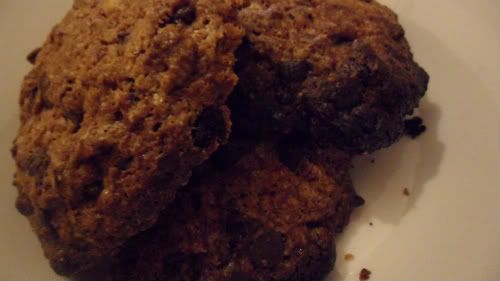 This is how NOT to bake cookies. Thanks John.
I also picked up a bunch of gifts so I won't show those but I put in an e.l.f. order today so I'll be posting that as soon as it arrives!