I spent a lot this month! But it gave me a good excuse to clear out my wardrobe (and under the bed...and...the stuff stored on top of the wardrobe) so I'm happy.
I bought a ton of stuff for a swap I'm doing with one of my Twitter/BlogTV friends so I got mega excited about that! My first swap! I really hope she loves what I've bought her. I'll do a post when I receive her package and write more about what purchases I made for her and why.
I also bought a handful of things for my friend Joanna who is visiting from Hong Kong. Another separate post! I'm hoping to take her to the CCO in Bisceter Village.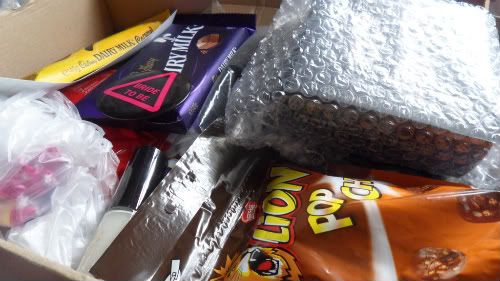 More stuff for
Jackie
(who just got married!) which I'll send when her box is full up.
Picked up a bunch from Superdrug and made a few repurchases. First, a GOSH liner in Bananas - the best waterline colour. It's not as harsh as white and a nice shimmery alternative to my matt nude liner. They didn't have any Simple baby wipes in stock so I picked up some Pampers ones instead. Don't like them as much and they sting my eyes but they'll do for now! They had an offer on Barry M polishes so as well as picking up a few for some friends, I got Mushroom (finally!) and Lemon - a lovely pale yellow. Another item I've been wanting for a long time is Revlon's crease brush so I picked that up. It's so, so soft.
Same day, different shop. I popped into Boots and got a 17 Lasting Fix nail polish in Parma Violet and I'm very excited to try it. It looks so beautiful in the bottle. For some reason, I picked up a Miss Sporty Studio Lash mascara. Never used anything from this brand before, so it'll be interesting to try. Nice and cheap at £2.99. On my way to the checkout, I stopped to smell some of the body sprays and picked up a mango and papaya one - great for throwing in your bag when it's hot out. The smell fades quite quickly but it's a big bottle and wasn't expensive so I don't mind much.
Last two stops were The Body Shop where I picked up a few facial buffers and Lush where I bought another stash of Fresh Farmacy and CoalFace for John. These facial buffers...amazing. I now no longer need to buy a separate exfoliator!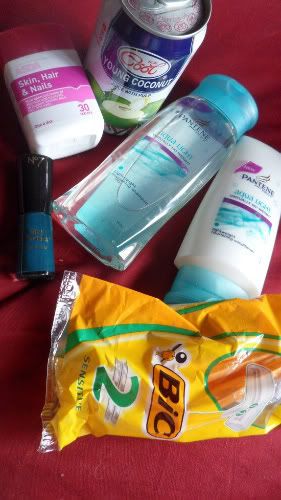 I also picked up some ASDA own brand Skin, Hair & Nails vitamins. I've never been one to believe that a vitamin that costs 3x as much as another is any better. It all has the same stuff in it so why not save a few quid?
Pantene's new Aqua Light range pulled me in. I picked up the smaller bottles since they were 2 for £3 at Boots. I ran out of blades for my razor so instead of shelling out a ton for new ones, I decided to go back to disposables. I find they irritate my skin less - weird right?
A Filipino food store in Croydon opened up - I popped in and picked up a few of my faves including Young Coconut juice (YUM) - this is on the same excitement level as getting my hands on Mushroom!
The thing I'm most excited about (I think Reggie is too) is a No7 polish in Totally Teal 115. It was the last one on the shelf so I grabbed it quick! Of course, I bought it with one of my 500 No7/Ruby & Millie vouchers from Boots. I hate that whenever you spend one, you get one! I think I'll just have to resort to ONLY buying something with the voucher instead of...oh I'll just pick up some shampoo and conditioner as well. That's how they get us. Well...me.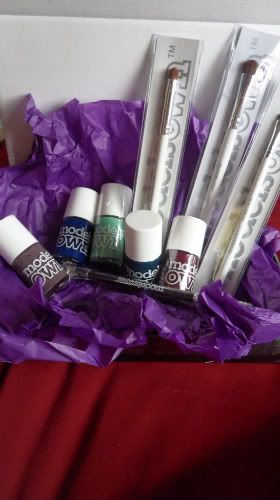 My Model's Own order arrived a couple days ago and I've resisted opening anything until now. I purchased 5 polishes (buy 5, get £7 off!) in Betty Blue, Peacock Green, Jade Stone, Magenta Pearl and Purple Grey (meant to be a dupe for Chanel Paradoxal). I also got the three piece brush set and I got a free black kohl liner as it was my first purchase. Of course, the weekend after I placed my order...they hit 10,000 "likes" on Facebook and have a 50% off sale site wide. Just my luck. Go check it out - once again I highly, highly recommend their polishes.
Nail polish swatches (excuse my skanky nails):
No7 115 Totally Teal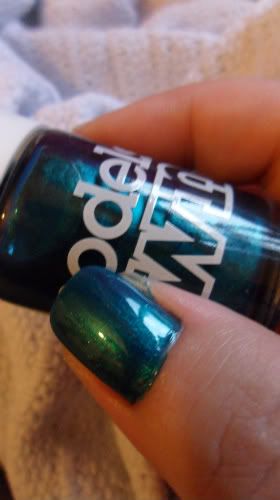 Model's Own NP028 Peacock Green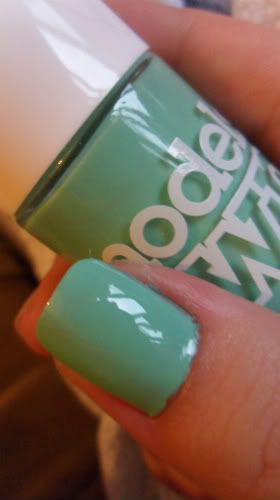 Model's Own NP083 Jade Stone
Barry M Nail Paint 024 Lemon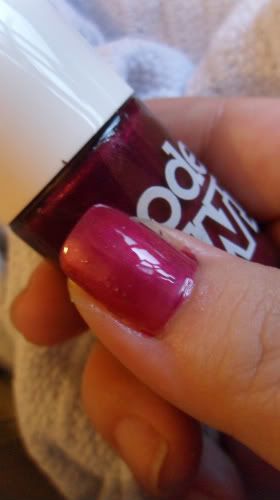 Model's Own NP085 Magenta Pearl
Model's Own NP056 Betty Blue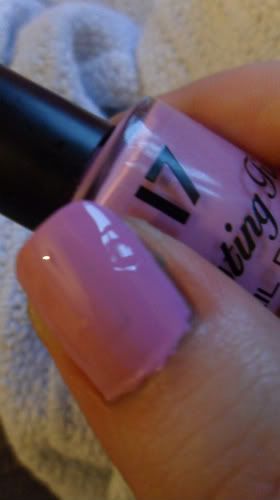 Boots 17 Lasting Fix Nail Polish Parma Violet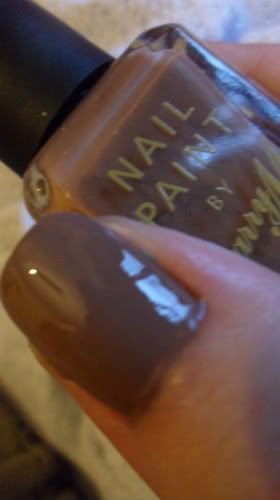 Barry M Nail Paint 310 Mushroom
Model's Own NP052 Purple Grey
I picked up Marc Jacobs Basil. It's a clean unisex fragrance with top notes of tomato leaf, lemon and basil, middle notes of orange blossom, freesia and jasmine and base notes of sandalwood, musk and cashmere wood. Now I don't know what any of that means, I just know that I like it. Though I do think it might be weird that John and I will smell the same on certain days. I think he'll be using this a lot more than I will as it's a slightly more masculine fragrance - and I'm more than happy for him to. It is after all, a huuuge bottle.
So that's it for now. I'm thinking of just posting monthly collective hauls. Sometimes I'll just pick up one or two items that don't really warrant a whole blog post unless there are reviews attached to them. What do you think?