This month I've really enjoyed smoky eyes and subtle everything else. I've been leaving my brows bare a lot, my lips with just a slick of balm and cheeks with just a hint of highlighter. It's also been about relaxing between rushing to get ready for work!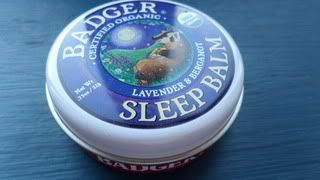 First up we have a lifesaver. Badger's Sleep Balm. I heard a few good things about this so decided to pick this up when eBay kindly gave me a
£5 voucher. I purchased it from Fragrance Direct's eBay outlet. I have to say, it works. I'm always so skeptical about things like this but it's soothing in scent and the action of massaging it into your temples really helps you drift off to sleep. I had concerns about it breaking me out but so far, that hasn't happened.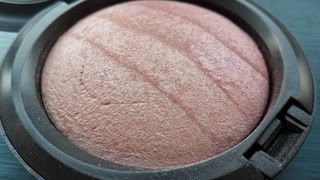 A product I've been using a lot this month is MAC Blonde MSF. I use the light side to highlight my cheekbones and a hint of the dark side as a blush and think it gives the perfect amount of colour and shimmer.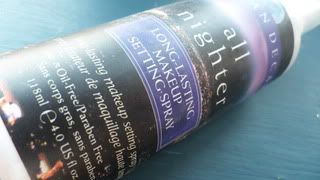 Urban Decay All Nighter is something I didn't use much when I first bought it. It has grown on me though. It helps keep oils at bay for that little bit longer so I'm no longer looking like a grease ball at the end of my work day. I do notice lots of shine when I get home though so in conjunction with my Revlon ColorStay foundation, I'm shine free for about 10 hours.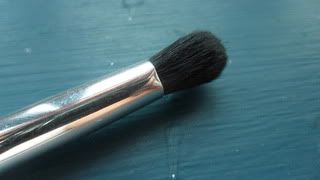 Revlon Contour Shadow Brush - an incredible brush for buffing concealer under the eyes. It's soft, gentle and gives a wonderful finish.
Another brush I've been enjoying this month is the e.l.f Fan Brush. It's perfect for depositing a light amount of colour to the cheeks and great for highlighting. I'd like to explore fan brushes a little more and pick up a dense, fluffy one and see how it works out for contouring.
This Inglot shadow is stunning. I use it over black eyeliner to make it last longer and think it's refreshing to use instead of a matte black shadow. It really makes the whites of my eyes whiter!
Batiste Brunette dry shampoo has been a saviour. Recently, I've been having to leave for work a couple of hours early due to the snow and London's awful transport system. By using a dry shampoo I can cut at least 20 mintues from my "getting ready" time. Ideal.
What products have you been enjoying this month?