I've finally finished all my Christmas shopping including last minute (last minute to me means a week before Christmas) stocking fillers and bits and pieces for myself.
Here's what I bought this month:
An order from
e.l.f
-
Bamboo Powder Brush
Bamboo Angled Blush Brush
Studio Stipple Brush
Blending Eye Brush
Eye Crease Brush
I also received a free 100 piece eyeshadow palette. I haven't yet had a chance to properly use them but I've swatched a few and some are better than others. The matte shades are crap, the satins are nice but very powdery and the glitters are crap colour payoff wise but nice glitter payoff wise! Still hunting...where's that perfect glitter shadow at?
I ordered the eyeshadow brush a while back but only recently noticed that it is exactly the same as the Models Own one. As are the two crease brushes from each brand.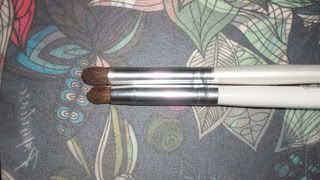 My Sleek order which took exactly 5 weeks to arrive (I know...it's a joke)-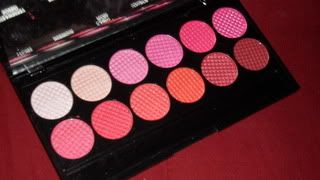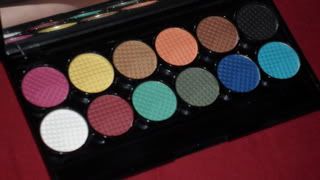 Good Girl Palette - which I know I said I wasn't going to get but it was 50% off...so...there...
Chaos Palette
Kajal Eyeliner in Odyssey
Pout Polish in Perfect Plum
5 Piece Brush Set
Accessories -
These lovely babies from the lanes in Brighton. Snapped up for 7.99! They have a fleecy lining so will be plenty warm.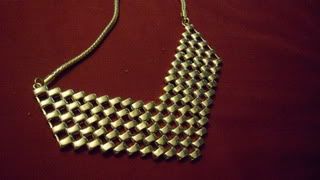 A beautiful necklace from a dear friend from uni. She works for a jewellery company who produces pieces for French Connection, Oasis and a few House of Fraser brands and this was a necklace produced but never sold so is a one of a kind piece. I'm in love with it! She has the best knowledge of what I like and exquisite taste.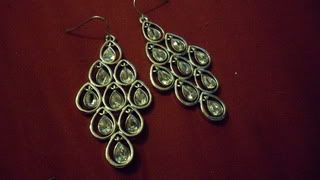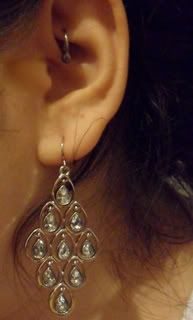 Fiorelli diamond shaped teardrop earrings. I got these from work and they look amazing on! All lines from our
store
come in clips as that's what we specialise in so if anyone reading has non pierced ears - drop me a line! We carry lots of fashion lines as well as more classic pieces which will last a lifetime. Most lines also come in pierced.
Space NK -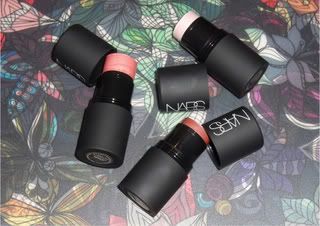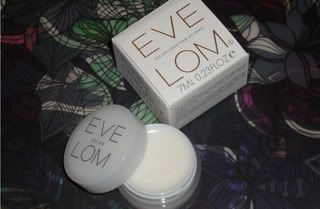 NARS Sweet Disposition mini multiples set. I've lusted after this for a while now so I'm glad I picked it up when I went in to redeem my free Eve Lom lipbalm.
I've also ordered a few Paul & Joe, Illamasqua, Pixi and POP bits and pieces from ASOS but I have a feeling they'll arrive after Christmas. Just my luck! At least there weren't any presents in there. Not for anyone but me anyways...
Any review requests, just send them my way. I need some ideas for content and it's great having your input as I like to write what you want to read! Except for when I don't really give a sh*t...and write total rubbish.
Only 6 days until Christmas! What are your plans for the holidays?