Through this blog I've had the absolute pleasure of being in contact with some of the most wonderful people from all over the world. A couple months ago after speaking on Twitter a few times, the amazing
Alicia
and I decided we'd do a swap. There were a handful of things each of us wanted from the other side of the Atlantic so we swapped! This is what I received in the mail yesterday.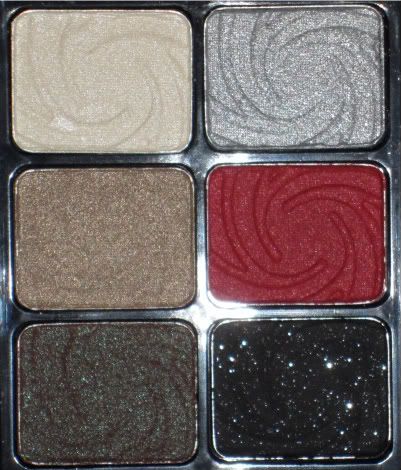 Wet n Wild Limited Edition Holiday Palette in Night Elf
Unfortunately this didn't photograph as nice as it looks in life. It is much more pigmented though I feel slightly let down by the super sparkly black. It's pigmented for sure but once again a glitter shadow fails me as a lot of the glitter falls off immediately. A great palette regardless and I'm sure I'll find myself using the gold quite a bit. The bottom left shadow reminds me an awful lot of Blue Brown pigment from MAC. Will need to swatch to compare!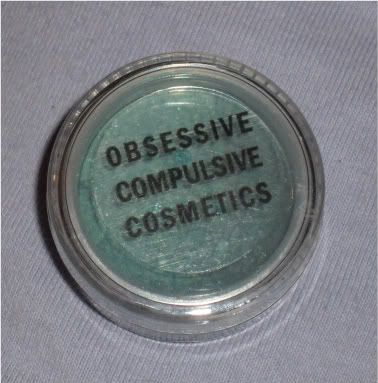 Wet n Wild ColorIcon Single Eyeshadows in Kitten and Nutty and OCC Loose Colour Pigment in Nori
After my
first swap with an amazing Twitter friend
I discovered Wet n Wild's ColorIcon range and for a drugstore product and at their pricepoint these products are incredible. I'd pay a lot more for them! The OCC pigment is just like I imagined it to be.

Sephora Color To Go Red Edition Palette
I'm not usually a fan of all-in-one palettes. I don't like it when cream products are mixed with powder prodcuts because 9 times out of 10 both end up looking grotty and unuseable. BUT! I spotted this and instantly knew I wanted it. 1 - because of the colour selection and 2 - because the glosses and blush are in a completely separate compartment. They neatly slide under the eyeshadows! WHY DON'T THEY ALL DO THIS?! This palette is tiny and super travel friendly - and it's preeetty.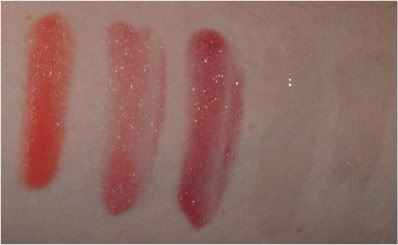 OCC Lip Tar in Grandma, Sephora Glosses in Rosy Glow, Bronzed Beauty and Precious Pink, MAC Lustreglass in Lustrewhite
Grandma is exactly what I was expecting! I absolutely adore it and it's unlike anything I already own. As for all OCC products, it is insanely pigmented and a tiny amount goes a LONG way - sometimes too far. The Sephora glosses are lovely too. They smell a little fruity, a bit cupcakey and they're not overly sticky. Lustrewhite isn't something I would think to buy for myself and it's a nice break from a coloured gloss. It gives your lips a high shine and looks ultra wet! I prefer Lustreglasses over any of MAC's glosses. Partly because of the brush applicator but mostly because of their finishes.
Wet n Wild ColorIcon Trio in Cool As A Cucumber
In my opinion greens and purples are the most flattering for my patchy eye colour.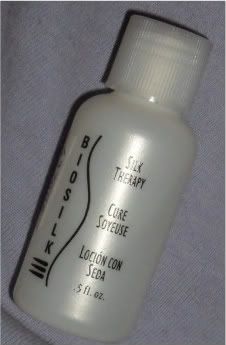 Biosilk Silk Therapy Sample
I've heard amazing things about this product and it'd be great to finally see whether it really works.
Lastly a stunning ring from Forever21! I love it - thank you so much Alicia! Really looking forward to our next swap.
She also sent me another eos lip balm as I'm completely in love since I recieved one in my
last swap.
They work so well! I've become a bit of a lip balm fanatic. I have a selection of them by my bed, in my bag, in my wallet (yes) and in my lip drawer. It's not out of hand just yet...
I sent Alicia's package to her last Tuesday so fingers crossed it gets there soon! I'm so excited to see if she enjoys what I got her!