Like I've said before, I'm no pro. I've worked as a freelance MUA but am by no means anything more than an amateur cosmetic junkie who fancies herself as a bit of an artist. I hear giggles. So I really don't think I've got much to offer in the way of tutorials but I have had several requests for them so here's my first.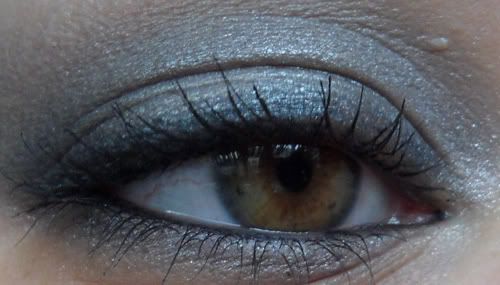 Products used:
Estee Lauder Double Wear Stay-in-Place ShadowCreme in Silver Leaf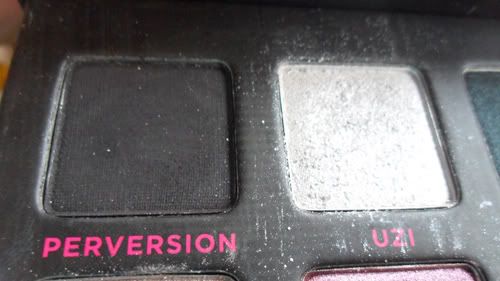 Urban Decay BOS Vol. III - Uzi and Perversion
Christian Dior Mystic Smokys palette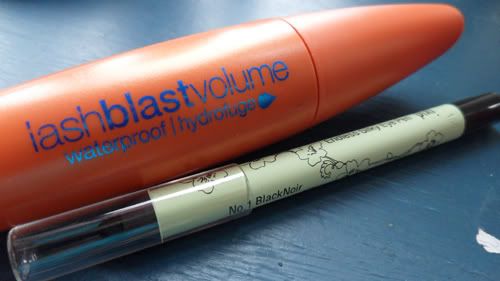 Pixi Endless Silky Eye Pen in BlackNoir
CoverGirl Lash Blast Volume in Very Black
e.l.f. 100 eyeshadow palette - 4th shadow up from the bottom left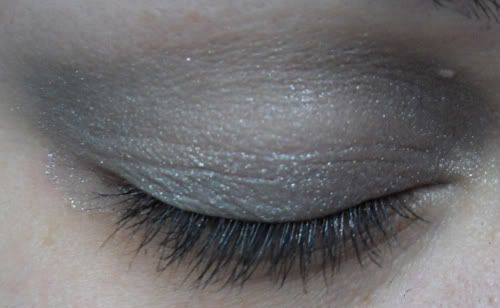 Start with a silver cream base spread evenly across the lid so your shadow has something to adhere to and so the colours deepen slightly. Blend edges out. Wing out slightly for a more dramatic look and smudge along the lower lashline about 2/3 in.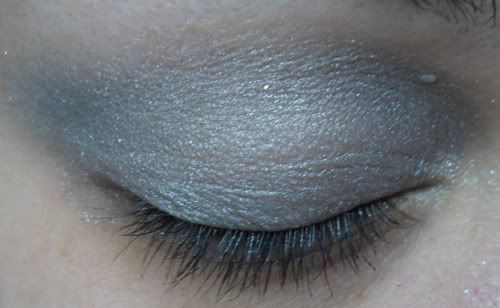 Buff a bright, silver shadow over your base and blend any harsh edges.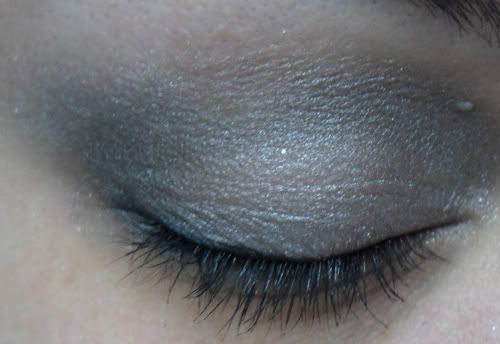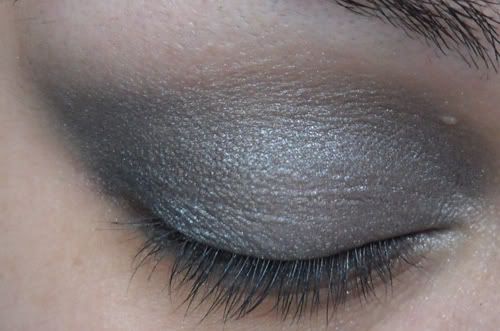 Use a dark, blue based silver in your crease and outer "v". Darken the outer "v" with a matte black eyeshadow.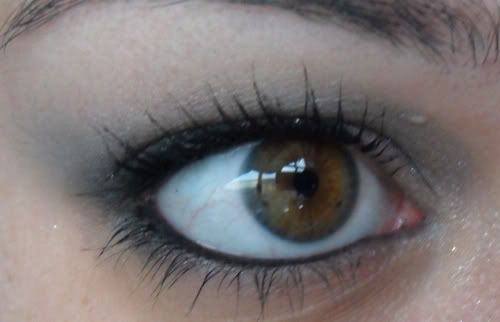 Buff a highlight shade close to your skintone over your brow bone and use it to blend out your edges.
Line your upper and lower waterline with a true black waterproof eyeliner. Use the same liner to thinly line your upper lashline to make your eyelashes look super thick.
Apply a volumising mascara, clean up any fall down and apply the rest of your makeup to complete the look.