It's been a long time since I've made a handbag purchase that hasn't left me jabbering on to John trying to justify it. It'll usually go something like this:
Me: "It's not like it's THAT expensive...but I don't know that I'll use it enough"
Him: "Then return it"
Me: "But it's sooooo pretty"
Him: "Then keep it"
Me: "I just don't think I NEED another bag...you know?"
Him: "mmmhmmm"
And 8 times out of 10, I'll return it. This doesn't just go for bags but clothes too. I don't usually regret returning things but every so often I feel a little pang....a little yearning for that thing I sent back. With this bag, I would feel that.
So I'm not returning it!
It's the Fiorelli Mackenzie Large Shopper.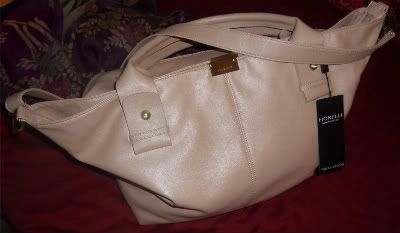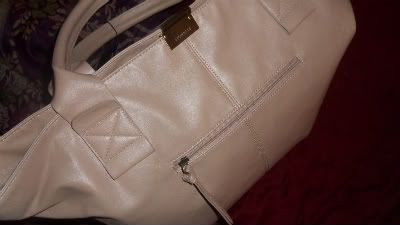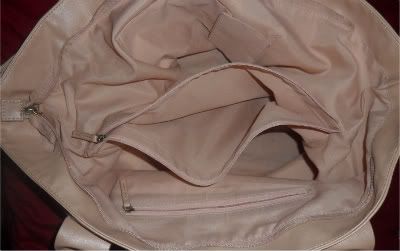 AND I LOVE IT!
Although it's not real leather and faux leather can never replicate that beautiful buttery feeling...it's so soft. It really is a beautiful bag.
I'm not the biggest fan of the cheapo lining but it doesn't bother me too much. It cost £49. You get the standard pockets for your phone and a vanity pocket, then a divider with a zipped pocket plus an outer zipped compartment. It's perfect for me since I chuck half my life into my bag before I head out the door so at least now I can have an organised mess in my bag instead of a pile of crap buried under more crap. It's comfortable to carry, it's nude so it'll come in handy with the Spring/Summer trends and will go with just about anything. It's just an
easy
bag above anything else...and I'm a huge fan of easy fashion.
Another thing I'm loving at the moment are Barry M nail polishes. I have a few colours, but decided since it was sunny today, I'd put on a colour to match.
This is 136 Tangerine. Lovely bright pearly orange. I've acquired quite a few Barry M polishes recently so I'll have to do a review on them.
Also had to give this guy his deworming tablet today.
Always an eventful time. Even though he's only 9 months old and has been dewormed a grand total of 3 times...he knows...when the blanket comes out to wrap him up with he shoots out the bedroom and hides under the stairs. He hates it! Even when I wrap it in a little bit of chicken...nope. Eats the chicken, spits out the tablet. So I have to wrap him up so I don't put too much pressure on him holding him down...and poke it down his gob then massage his throat to make sure he swallows. Silly kitty. I dewormed my housemate's kitten too who was absolutely no trouble.
This is THE Tigger.
I love that picture!
We had another kitten named Arnie who really sadly died last November...Tigger is his brother.
He's so much like our Arnie and it makes me miss him so much more.
Party cat
Arnie and Reggie were the best of friends and he's really missing him even now.
I worry that when John and I move into a place of our own, Reggie will be lonely without Tigger so we've been in touch with several rescue centres to see if we can adopt another one or two. If anyone around London has a cat up the duff, let us know!
Barry M nail paint review coming up!