I believed in the hype, I shelled out and received the hype in my grubby little hands and smeared the hype all over my face. I liked it!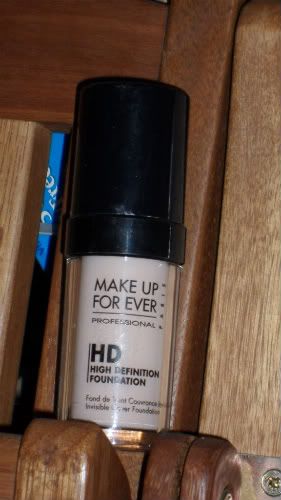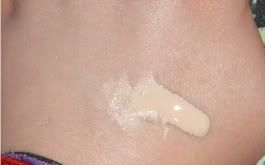 The foundation's consistency is not runny, but certainly fluid enough to move quickly. It does not dry particularly fast so it is not necessary to work quickly.
MUFE HD foundation claims to be an undetectable, oil free medium to full coverage foundation with easy application. I initially used my fingers to apply the foundation and found that even with the sheer layer, I got decent coverage and did not need to use my usual amount of concealer. When applied with my (NBF) Beauty Blender, I got full but natural coverage without the weighty mask feeling. I used concealer sparingly on particularly difficult blemishes, if at all. I did not find this foundation broke down or oxidised on my skin, however I did notice some oils peeping through at around 6pm (I usually slap-up at 8am, de-slap at 9pm) so this was still impressive. With some great oil control powder, it lasted my whole 13 hour day. If I know I won't be wearing makeup for more than 6 hours, I will not set with a powder and topped with some gel bronzer and cream blush, I really love the dewy finish us oily skinned girls sometimes long for, but mostly can't risk! It's a fantastic foundation and I would absolutely repurchase.
My one and only gripe is the packaging. I do not like. You can't tell when you're about to run out, the pump has very little control so I find myself wasting half a pump (at least) each time I use the product and my usual thrifty (ok...CHEAP) self cannot open the bottle up to scoop out the last of the product.
All in all, the product itself is fantastic. If there was a way to transfer it to another container, it would certainly be my go-to foundation.
Have you tried HD? What are your thoughts?