New CID Cosmetics Eyes, Lips & Cheeks Palette
£24
I picked up this palette for a bargainous £12 on ASOS.com. Like I've said before, I rarely buy palettes where powder and cream/gel products are mixed. This palette has the shadows in a separate compartment to the lipsticks, gloss and blush. Not overly keen on the blush and lip products being mixed but I think I'll find myself using the eyeshadows much more often as they are just divine!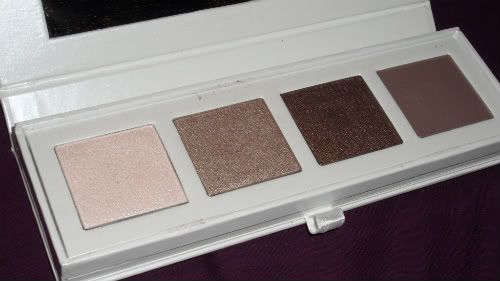 4 wearable, neutral colours. Three shimmers, one mid-tone matte brown perfect for brows, contour and liner. You've got a lovely, shimmery champagne colour to highlight and brighten, a mid-tone shimmery brown and a dark mocha shimmery brown. Each eyeshadow has wonderful colour payoff, all blend well and are easy to use. The two lip colours and gloss aren't ones I'd choose for myself but it's nice that they're there. I'd imagine they'd double up well as cream blushes but I've yet to try that. The blush is a blue toned pink and isn't something I'd usually choose for myself but is pretty all the same. It's flattering with a hint of silver shimmer.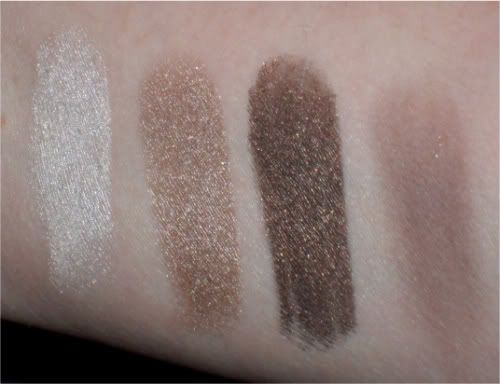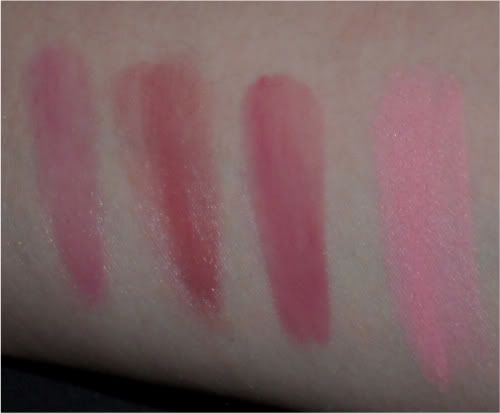 Despite being an all-in-one palette, I don't think it's particularly travel friendly purely because of its size. It's generously sized - the eyeshadows are huge! - so not ideal to lug around with you if you like a compact makeup kit when you travel, so it's great to have on standby when your brain stops working on Monday morning and you still want to create an easy, flattering neutral eye.
Packaging is sleek, rigid cardboard with a strong magnetic closure. The drawer that the lip colour and blush is in does fall out quite easily though - again not making it ideal for secure travel.
I would definitely have paid full price for the palette and I'm so happy I striked lucky and picked it up for just over a tenner. I'm looking to branch out and try a few more products from the brand. Any recommendations?